Do you have God-sized dreams and goals in your blog?
Are you thinking of ways to Integrate Faith and Business?
Have you felt frustrated this year by all the dead ends, last minute projects, and lack of engagement from your tribe?
You are not alone.
Nearly 80% of all bloggers throw in the towel after just 1 year. Say What?!?!?!?! So, I want to congratulate you for sticking it out and trying to find the right rhythm to make a successful Ministry Online.
Why do most Faith Blogs Fail?
As you well know managing an online platform is a continuous learning curve. As soon as you think you've mastered one area they change it and you are back to square one.
Working online is incredibly isolating. We lack the encouragement of co-workers helping us celebrate the little wins. That motivation is what keeps most of us pressing on.
But the main reason I believe most blogs (Online Ministries) fail is a lack of vision and planning. We end up on a hamster wheel without an escape route to the right path to Plan and Profit online.
We get stuck in the cycle or create a post, share the post, wait and see if the post did anything great.
What we need is a clear vision for our platform. What we need is a practical, actionable plan and schedule to follow that is genuinely leading us to the Goal of our platform.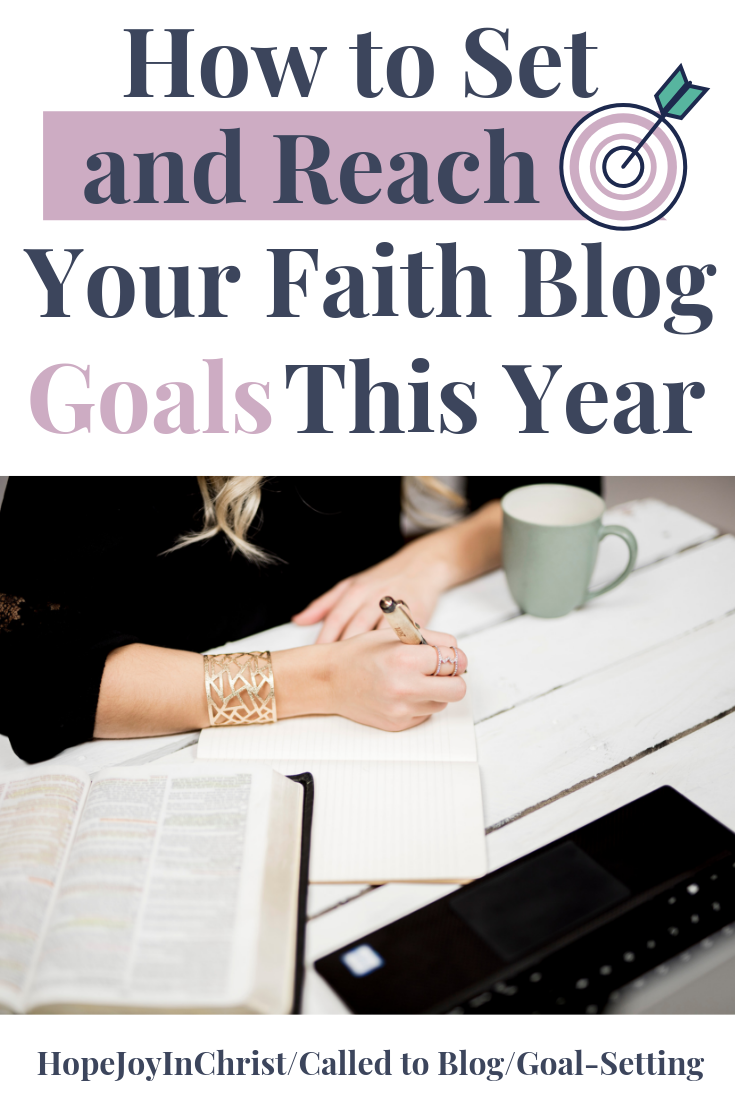 How do we as Bloggers, Authors, Influencers, Online Content Creators:
Cast Vision
Set Realistic Goals
Make an Actionable Profitable Plan
Create the Road Map to a Successful Year
Before being called to quit my career -to become a Stay At Home Homeschooling Mom turned Blogger and Marriage Mentor - I (Tiffany) was Administrative Assistant to several Vice Presidents of highly profitable companies.
As an AA I got to be front and center in Vision Casting Meetings. Take copious notes of planning sessions. Watch and assist in creating teams for major projects and help launch new divisions that propelled the companies forward.
Those Goal Setting, Vision Casting and Calendar Planning pieces are what I believe we are missing as Bloggers.
This 5 Part Series will teach you how to do all that all the while covering your Blog/Business with prayer. Inviting God to cast the vision for your Ministry, asking Him to lead you into the right direction and show you the areas He wants to grow in the coming Year.