How long have you been married? Do you ever evaluate the state of your Marriage together?
Today marks 14 years since Hubby and I said "I do". Some of those years were amazing while others were very bad. An anniversary is the perfect time to look back on the state of the year that has passed - evaluate, plan and dream about the year to come.
By looking back, we can see what went well and what could be better. When we are honest about this, we can dream together!
Proverbs 14: 15

The simple believe anything,

but the prudent give thought to their steps.
we used these conversation prompts to evaluate the Health in the 6 Core areas of our marriage.

1. Communication
2. Intimacy
3. Fun
4. Finances
5. Parenting
6. Spiritual Growth

Then we took time to Dream for the year to come and map out areas we want to grow together.

When we look back, we can Evalutate, Plan, Fix things and Dream Big for a better Year to come!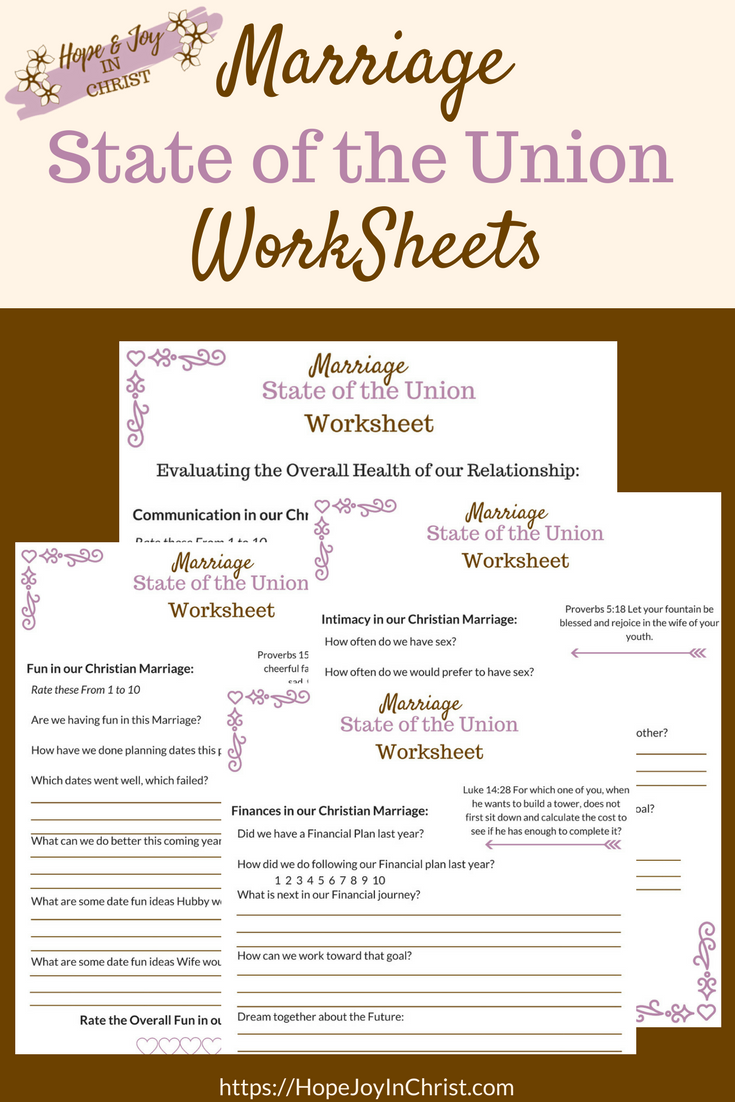 What is Included in the Marriage State of the Union Worksheets?
8 Printable Pages

Scripture Inspiration on each page

Introduction Video with directions and encouragement