Are you just starting out with Illustrated Faith and jumping into Bible Journaling?
Bible Journaling is a great way to focus in on the main point of a passage and connect with God creatively. This Tool Kit focuses on Joy:
*What is Joy?
*Where does Joy come from
*How can you get more Joy in your Life as a Christian?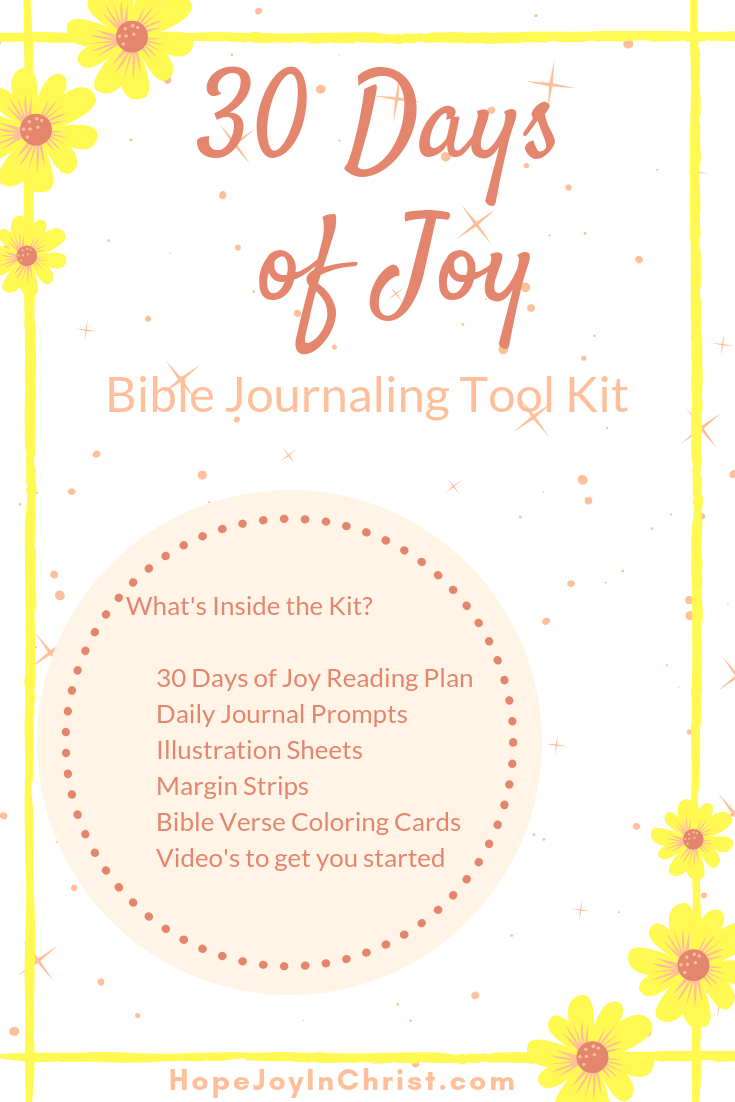 Need Help Getting Started:
Bible Journaling is just a way to express what you learned in your quiet time. I love to use the P.R.A.Y method when studying the Bible.

P - Prepare your heart with prayer
R - Read a passage from the Bible
A - Apply what you read with questions (Who was it about? What was the point? When was it written and how does that matter? Where is the focus on God in this passage and how can that help me know Him better? Why was it included in the Bible? How is it relevant to my life - what has to change?)
Y- Yield to the voice of the Holy Spirit as He uses the scripture to change me.

Frequently Asked Questions:
Q: What if I mess us?

A: Bible Journaling is about Your relationship with God. He is not judging you. Give yourself grace.

Q: Is it okay to color in a bible?

A: God is relationship driven, not rule driven. He is also so creative.
Take this question to Him. Some journal in a notebook they keep with
Their bible. Others Journal in an old Bible. Some do it right on their
Favorite study bible. This is all about spending time with God in
His Word. Keep that focus and you'll be fine.

What's Included in the 30 Days of Joy Bible Journaling Tool Kit?
*30 Days of Joy Reading Plan
*Journal Prompts Sheet
*3 Illustration Ideas Sheets
*Margin Strips
*Bible Verse Coloring Cards